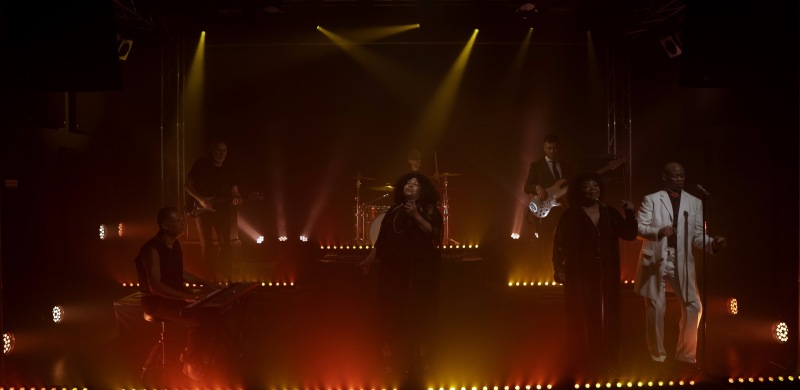 Song Review: The Freedom Warriors - Dance Away (feat.Kim Cooper)
Overall Impression: Sultry, soft voice full of soul, with R&B and pumping disco beats, The Freedom Warriors " Dance Away" feat. Kim Cooper is a funky, danceable disco tune. The '70's vibe conjures up images of bellbottoms, disco balls, and "Saturday Night Fever". A synthesized, funky, soulful beat has a great rhythm and tempo that will have you up on the dancefloor doing the "Hustle" in no time. Bringing the analog sound back to life, the band has created a great groove and melody mixing the sounds of soul, electronica, and dance with sprinkles of R&B to create a unique sound that will appeal to fans of the '70s and the disco era.
Strongest Point(s): For "Dance Away", the vocals, melody, and instrumentation work together to create a cohesive and well-rounded piece of music. The song features smooth, soulful, vocals with a nice vibrato and some great runs. there's a bit of rasp in his voice and it's inviting and enticing. The disco-funk dance melody features synthesized keyboards, pumping drums and deep bass, combine for a danceable, upbeat, and sexy soul sound and the suggestive lyrics both imply and contribute to that energy as well.
Target Audience Appeal: Fans of R&B, disco, funk, soul, and dance and electronic music.
Artist target suggestions: Bee-Gees, Bell Biv Devoe, Marvin Gaye, Sly & The Family Stone, Lionel Richie, Barry White, Abba, Gloria Gaynor, Moby, Rick James, Lenny Kravitz, Billy Ocean, New Edition, Funkadelic, Martika, The Pointer Sisters, Duran Duran, Simple Minds
About The Reviewer: Kristina Mondo is a freelance writer specializing in music journalism. From working as a columnist at various publications to managing PR and press campaigns for a camp music festival, and touring with various artists Kristina is a music lover appreciating all types of music and what they have to offer from Opera to rap, there is always something to appreciate in every song. Interviews, however, are her passion, because it's not just about what the artist lets you see but what you can draw out of them getting to the heart of who they really are.